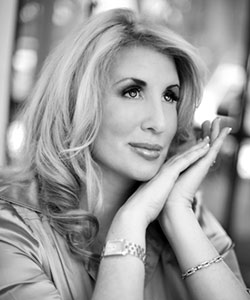 Jennifer Hodges is Founder and CEO of Hero Nutritionals
Concerned about the health and well-being of children, Ms. Hodges began consulting with children's nutritionists, food chemists and production experts. The challenge was to create a new children's nutritional delivery system incorporating the delightful taste of gummy bears without sacrificing nutritional value. Two years later, the first all natural gummy vitamin was ready for market and has since become the #1 selling children's vitamin in the industry.
Hero Nutritionals made vitamin history by being the first company to put vitamins and minerals into a gummy delivery system. The first gummy vitamin for children – Yummi Bears®and has become the #1 Selling Children's gummy vitamin brand in the industry.†
Ms.Hodges is a philanthropist and has contributed to many organizations as well as Hero donating a percentage of their profits to causes that are close to their hearts.